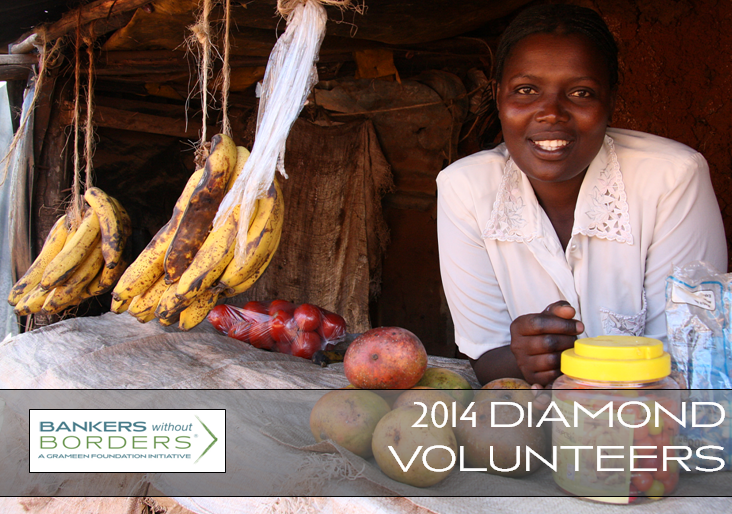 At Bankers wihtout Borders, we know our volunteers are our most valuable resource. Your skills and expertise help accelerate the progress of social entrepreneurs dedicated to connecting the poor to their potential, and support our mission to end abject poverty. Together, our volunteers have given more than 263,000 hours of their time to 1,081 projects supporting 163 organizations around the world. That's worth more than $13.1 million dollars in in-kind services!
So today, in honor of International Volunteer Day, we're recognizing five of most inspiring volunteers and we're sharing their stories and accomplishments in our 2014 Diamond Volunteer Book. They come from around the world and have a variety of backgrounds, but all of them are committed to Bankers wihtout Border's mission of ending abject poverty. We hope you'll be as inspired by their tireless dedication as we are. 
Thank you to ALL our volunteers!