In celebation of International Volunteer Day 2014, Bankers without Borders is recognizing some of our outstanding volunteers who donate their time, skills, and expertise to help accelerate the progress of social entrepreneurs dedicated to connecting the poor to their potential.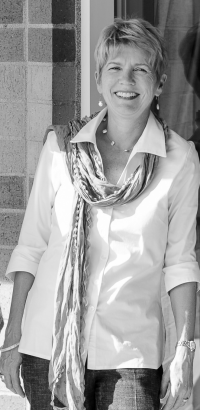 Sarah Anderson is a seasoned International Business Development and Finance executive with a proven track record of successful execution across a spectrum of mission critical programs.   She started her career in International Banking working in trade finance and established an international asset financing division for a major US bank.
After a successful project in the digital payments arena working with the initial MasterCard and Visa stored value card pilot in NYC, Sarah moved to the corporate sector and joined Microsoft Treasury in 1998.   While in Treasury, she was responsible for strategic projects including mergers & acquisition integration and off-shore operation centers implementation. 
Sarah left Treasury for a unique opportunity within Microsoft launching a global start-up business. She drove the strategy and the implementation of Microsoft Financing – Microsoft's captive finance company responsible for financing the software solutions of commercial customers. Starting with the initial Microsoft Financing launch in Brazil in 2002, she led the business development (vendor, finance, tax, legal, treasury and operations) required to launch and scale the business with programs in 14 countries. Sarah established the business model and program management infrastructure with multiple global banking partnerships to support $2B in end-user financing for Microsoft software and services.    
After retiring from Microsoft in 2013, Sarah has worked to utilize her business experience in social impact areas. She is an active volunteer consultant with Bankers without Borders with two current engagements serving as a business mentoring to a clean cookstove entrepreneur and leading a team of 4 volunteers developing Accion's African Microfinance Board Fellowship Program.
For Sarah, Bankers without Borders has been the unique opportunity to bring together a number of her interests into each project.  She gets to make an impact on social responsible endeavors in the international arena and meet new inspiring people.  " I love the variety of Bankers without Borders projects as they open my eyes to important work being done by a number of organizations.  For example, prior to working as a mentor for the Clean Cookstove Initiative, I wasn't aware of the issue and the efforts underway to provide safer, healthier cooking for millions of people. Now I tell my friends about the work being done by the initiative and it's an 'ah-ha' moment for them as well.   It's gratifying to be able to apply my business execution skills, honed over a long corporate career, in more personally satisfying ways and know I'm making an impact."