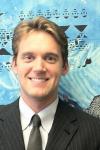 Since arriving in early September for my GF Fellowship in Nairobi, I've been volunteering on weekends through a youth tutoring program called
ROCK (Reaching Out with Compassion in Kibera)
. Last Sunday, my professional and personal worlds collided deliciously when the students at ROCK were treated to a presentation and taste test by the good folks at 
Honey Care Africa
, a Grameen Foundation partner and Pioneer Fund portfolio company. 
Kibera is a massive slum on the southern fringe of Nairobi, with a population estimated between 500,000 and 2 million people. It is overwhelmingly large and densely populated, a teeming, lively, exciting area that the Economist magazine once called "
possibly the most entrepreneurial place on the planet
."  
The ROCK center occupies a small two-story home in an area within Kibera known as "Olympic." Many NGOs work in the Olympic neighborhood, so the relative commonness of mzungus (white people) has led locals to bestow the nickname "Lower Karen" on this corner of Kibera (Karen is a posh suburb of Nairobi popular with wealthy expatriates).
Each weekend ROCK hosts between 20 and 30 middle-school and high-school students who want extra help. Volunteer tutors assist students with physics, chemistry, biology, and math lessons. During the week, ROCK staff allows students to study or read in the space, offering relative peace and serenity away from the students' cramped, unlit homes.
Honey Care Africa visited the ROCK Center to conduct customer research ahead of the roll-out of its Sachet product, which is aimed at "Base of the Pyramid" customers. Honey Care's existing product is sold in supermarkets in 450 gram glass jars. Priced at about $5 per jar and sold only in upmarket stores, this product is too expensive and inaccessible for poor and lower-middle class Kenyans.
Honey Sachets are single-use packets of honey priced around 10 - 20 Kenyan shillings (12 - 25 cents), which will be distributed through the small food and beverage kiosks ("dukas") ubiquitous in poor areas across Kenya. In an effort to determine which flavors of honey Kibera's children would enjoy, Honey Care is currently conducting sample tastings of honey at schools around the slum.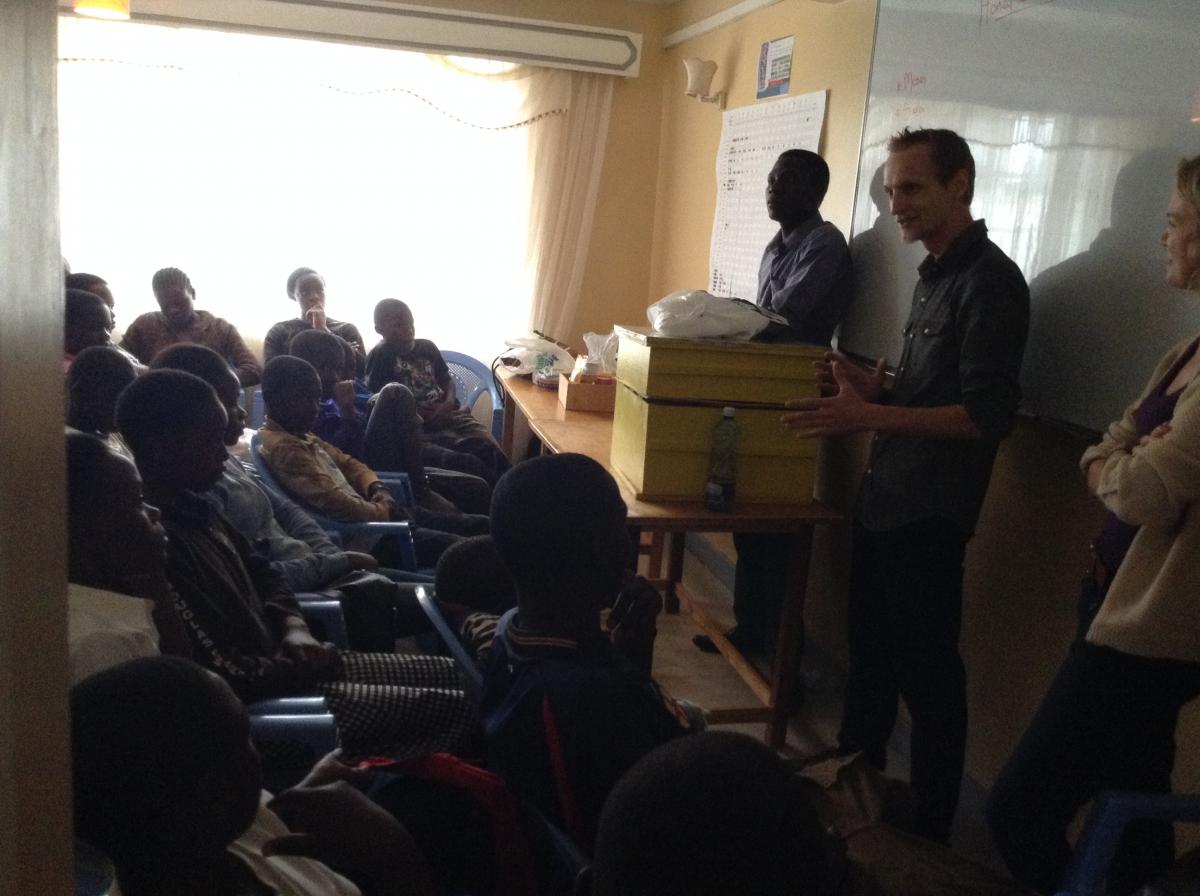 Moses, Alexei and Sara from Honey Care teach a lesson about beekeeping and business before the taste-test begins.
Before the taste test, the children first had a lesson in honey making and small business economics. Moses from Honey Care demonstrated how a beehive works, showing the children where the bees would build honey combs, where the queen would rest and lay eggs (the "Brood Box"), and from what part of the beehive pure honey could be harvested (the "Super Box").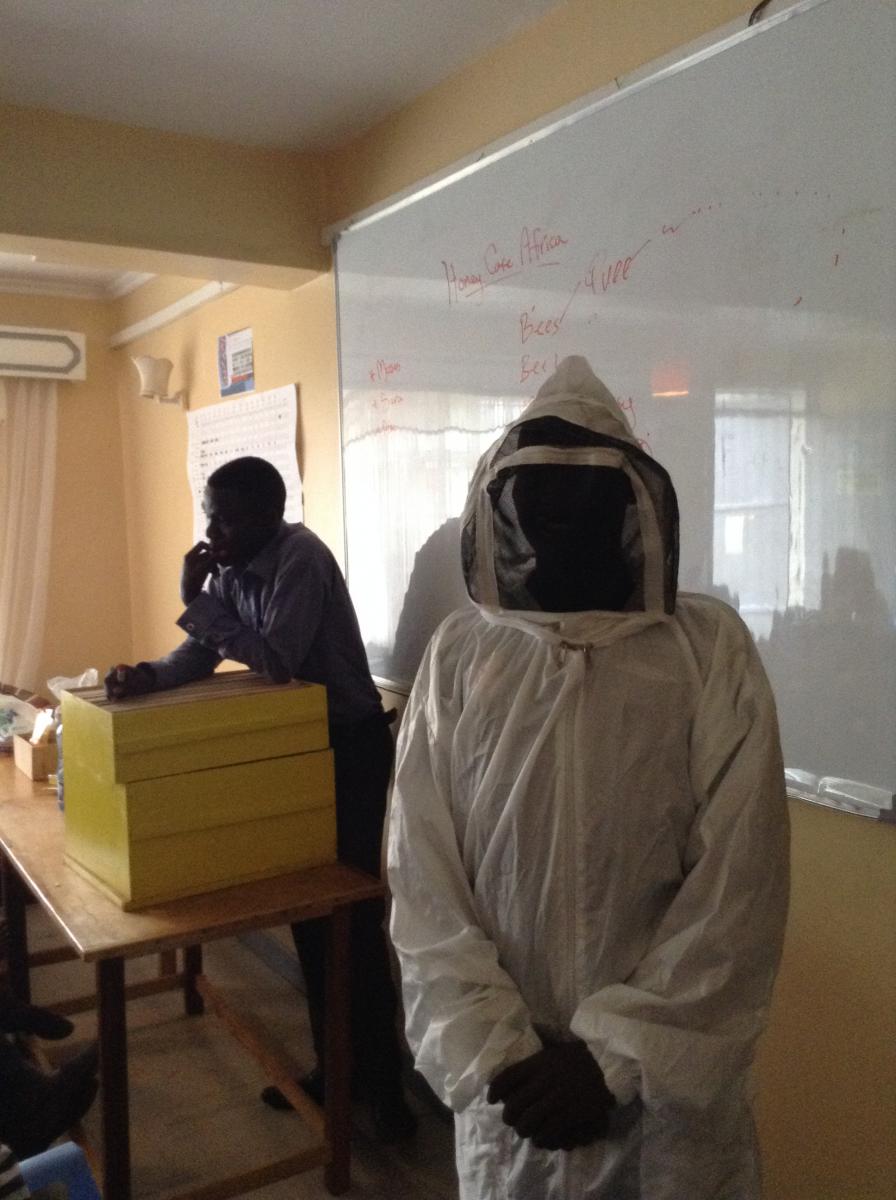 Robert, a ROCK student, dons a beekeeper's suit as Moses from Honey Care fields questions from the kids.
Next, Alexei walked the children through the essential steps to starting a small business, including identifying a market opportunity, conducting customer research (which he clearly explained to the children they were doing at the time), analyzing your competition, and distributing the product at an appropriate price.
The children peppered Alexei and Moses with questions for thirty minutes, at which point the kids' collective desire for a sweet taste of honey overrode their eagerness to learn more about beekeeping. Moses, Alexei, and Sara gave the children tastes of four honeys, though they didn't tell the kids which flavor was which until after they had polled the entire group on their preferences. Cinnamon flavored honey was the overwhelming favorite, with "original," "ginger," and "all-natural" distinctly less popular.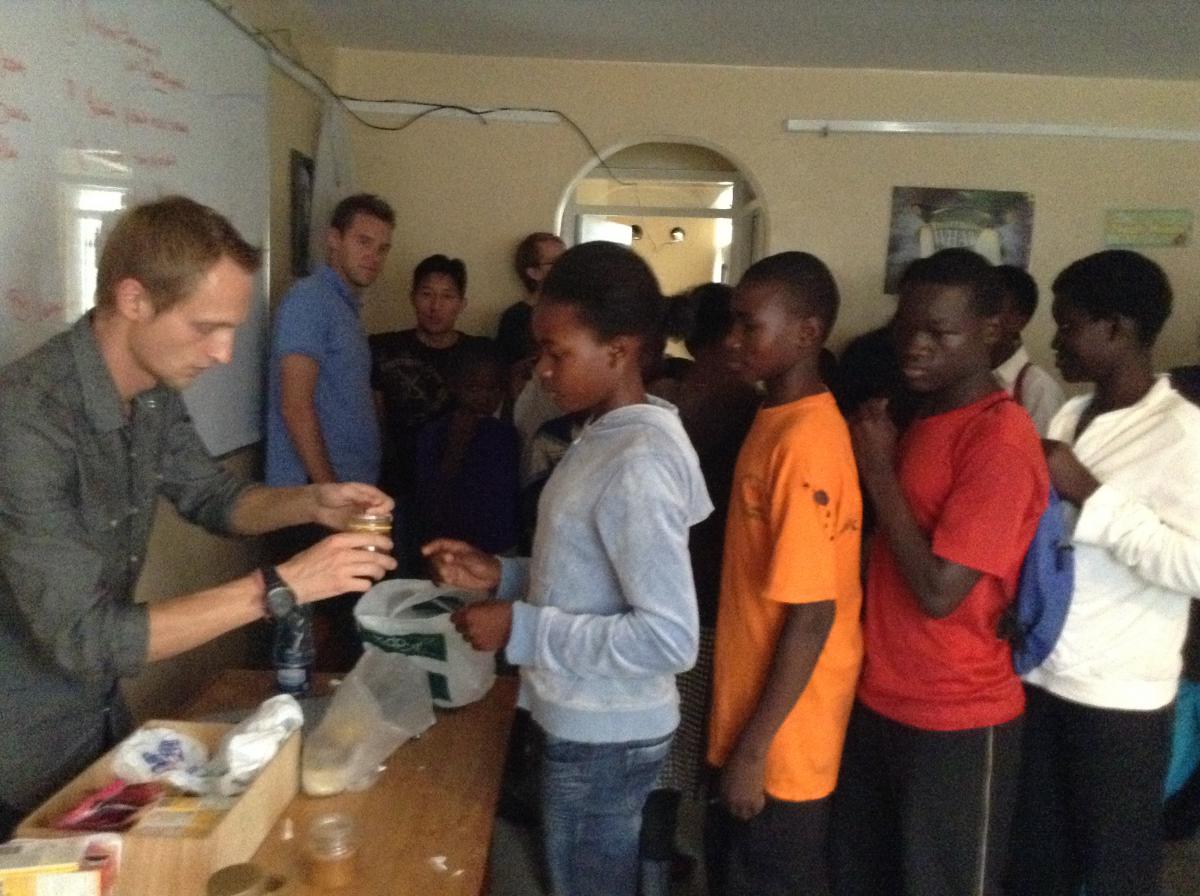 Alexei from Honey Care distributes samples to the kids while Jason looks on.
The experience was doubly fascinating for me. From my Grameen perspective, as an investor in Honey Care, I was interested to learn more about their approach to market research and product testing. From my seat as a ROCK tutor, I wanted to make sure that Honey Care staff were being upfront about what they were doing and that they were opening the kids' minds to career opportunities in Kenya's honey industry. By the end of their presentation, I was pleased that Honey Care's staff took the time to teach the kids about beekeeping and business, and that they garnered valuable information to help them market their Sachet product. 
Next time you're in Kibera, expect to see cinnamon-flavored honey available at any of the kiosks along the main roads. And don't be surprised if you pass by a teenager carrying a beekeeper suit, likely making his way to a new job with Honey Care Africa.
Interested in spending a year in the field working with some of the world's most promising social enterprises? Apply for a 2014 Grameen Foundation Fellowship! All applications must be received by March 15, 2014.