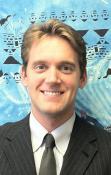 As an investment fellow in East Africa, my investment appraisals are all too often conducted in coffee shops, over Skype, or in a conference room at Grameen Foundation's Nairobi or Kampala offices.
Last weekend, I had the opportunity to visit a potential investee that Grameen has been speaking with for over a year, an agribusiness company focused on creating income generating opportunities for smallholder farmers while increasing the biodiversity of the local land.
Founded by Teddy Ruge, a Ugandan serial entrepreneur who also founded the
Hive Co-Lab
, a co-working space for tech startups in Kampala,
Raintree Farms
(
formerly known as Uganda Medicinal Plant Growers) grows moringa plants on their twenty acres of land, harvests the moringa leaves, then cleans, dries, and grinds the leaves into a fine powder that is then sold to small-scale pharmaceutical companies to make herbal medicines.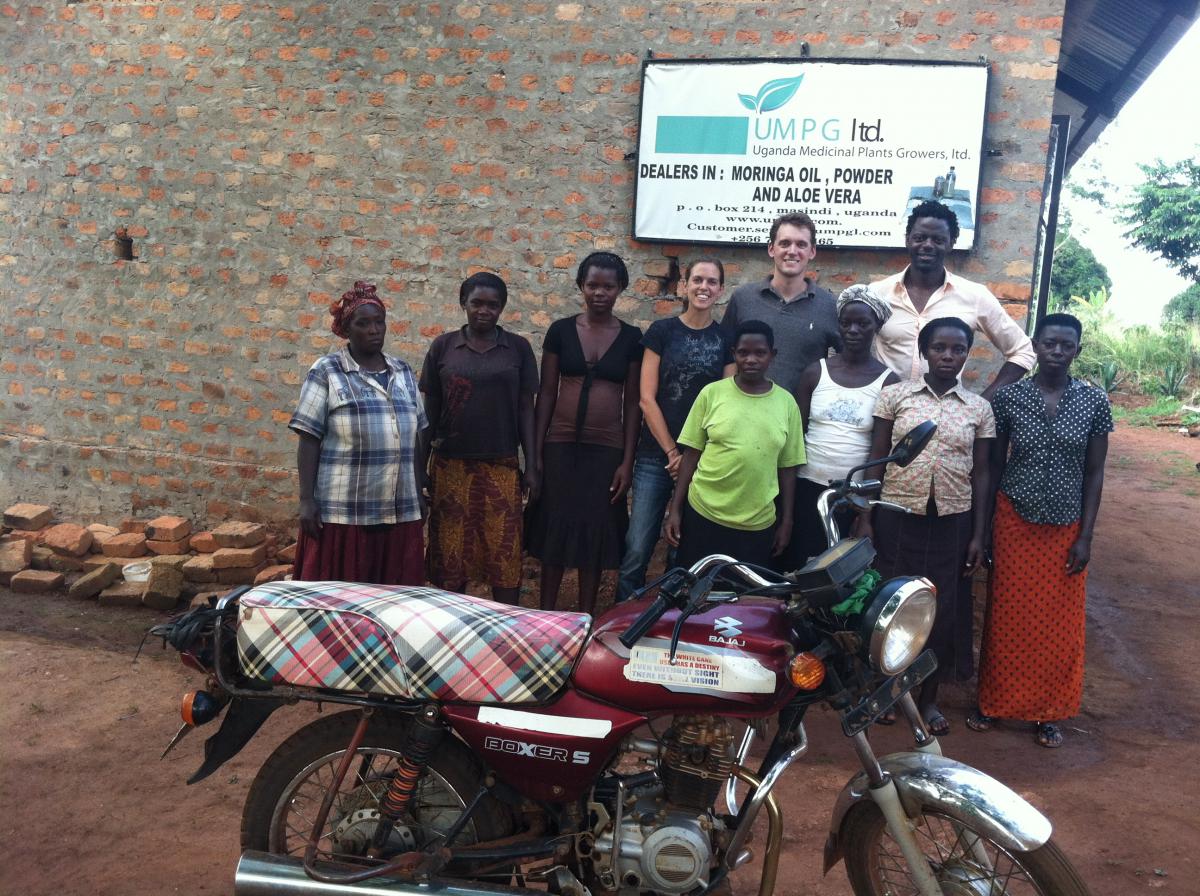 Jason's wife, Carolyn Nash, Jason, and Teddy Ruge, founder of Raintree Farms (in the back row), stand with the dedicated staff of Raintree Farms in front of the company's processing plant (and outdated UMPG sign).
Raintree Farms employs twelve women from the small village of Kikuube, a remote outpost about ten miles from Masindi, in Western Uganda. The village of Kikuube enjoys rich soils, perfect for growing maize, bananas, moringa, and sugar cane. Unfortunately for the biodiversity of the region, large scale sugar processors have encouraged farmers to mono-crop their land to grow sugar cane and sell exclusively to the processors. 
Teddy Ruge, founder of Raintree Farms, grew up in a very different Kikuube, one with vast forests and diverse cash and subsistence crops growing across its rolling acres. Today, sugar cane dominates the landscape, but Teddy is determined to encourage more local farmers to plant moringa and other medicinal crops on their land instead of relying solely on the sugar companies for their income. Raintree Farms provides moringa seeds for free to local farmers, promising to buy the entire moringa harvest from each farmer once they are able to cut the leaves after the rainy season.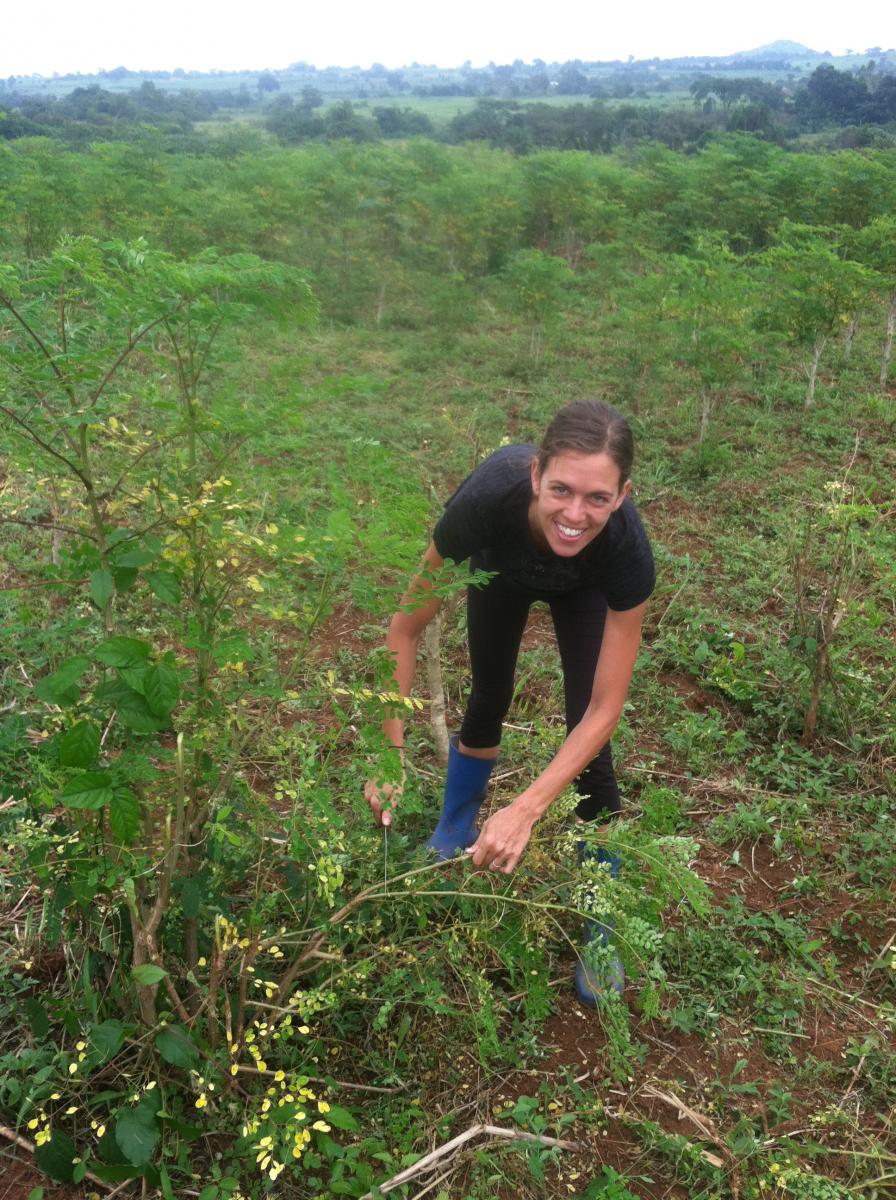 Jason's wife, Carolyn, cuts moringa leaves for processing at Raintree Farms.
In exchange for a free bed and delicious home-cooked beef, potato and bananas in moringa sauce, Teddy put us to work in the field. My wife and I cut moringa from the trees, hauled it to the processing and drying facility, sorted the good green leaves from the no-good yellow ones, and watched as the women of Raintree Farms further prepared the harvest for drying and processing. We truly appreciated the vast amount of labor necessary to produce a small amount of medicinal-grade moringa powder.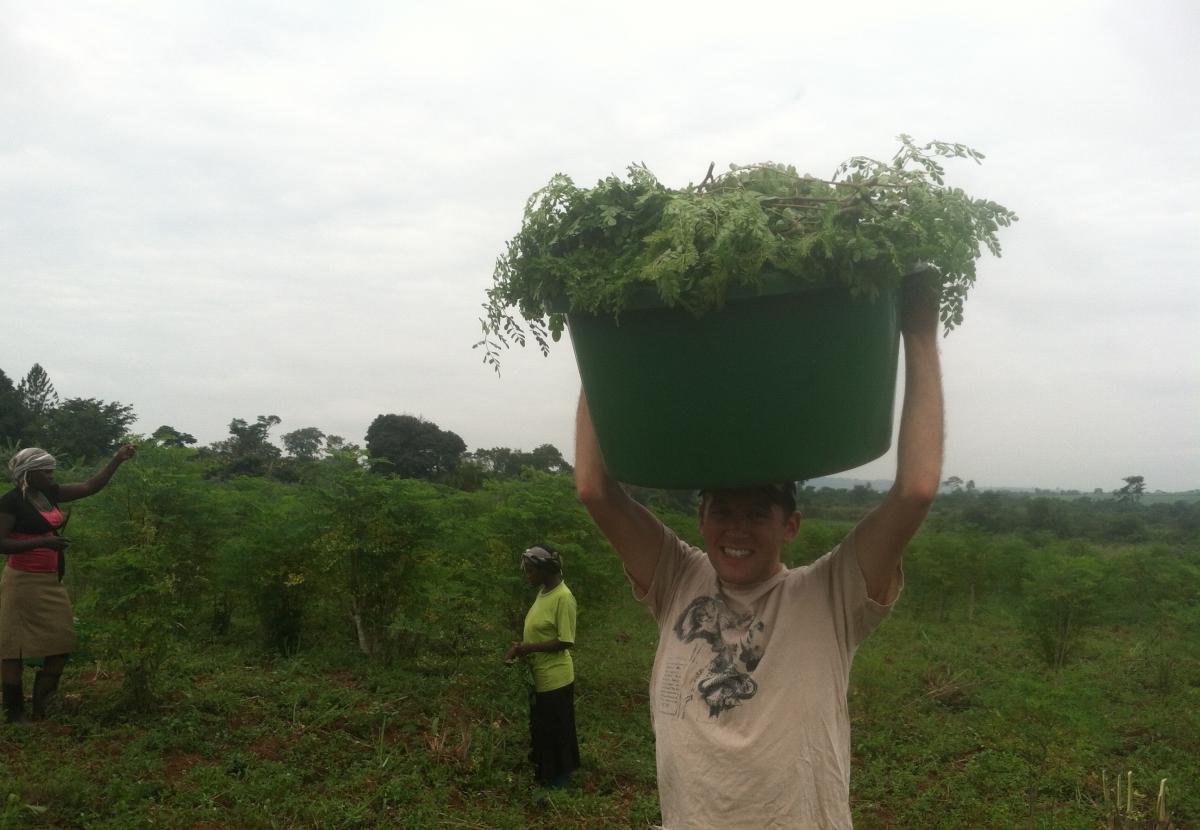 Jason helps with the heavy lifting, hauling a bucket of cut moringa from the field to processing and drying facility.
 
While at present the company is too small for an investment from Grameen Foundation's Pioneer Fund, we agreed to help connect the company with accelerators, SME advisors, and networks of potential angel investors. With a little financial seed capital and some additional scale, Grameen Foundation and other social investors will surely take an interest in this community-minded agribusiness working hard to help farmers in a remote corner of Western Uganda.
Jason Loughnane is a Grameen Foundation Capital Markets Fellow, based in Kenya.