Volunteering can be an incredibly transformative experience. I know this because in 2009, I had the rare opportunity to volunteer for a small, community-based organization in South Africa.  It is difficult to find the words to describe just how impactful this experience was on my personal and professional development. Reflecting back on my time in South Africa, I can now genuinely appreciate that the experience did just as much (if not more) for me as my English lessons did for those vivacious, rowdy children I was teaching or the development projects I initiated did for the community with whom I was working closely with each day.
I chose to leave my private-sector job to volunteer at a time in my life when I felt uncertain and indecisive about my future career path. After graduating from college, I thought I knew exactly what I wanted to do. However, I was unhappily awakened to the reality of that career choice once immersed within it. I ended up changing directions many times. I was in need of perspective and the skills to pave a more purposeful path for where my professional roadmap was winding.  I wanted to do something tangible and impactful. I wanted to use the skills I did have to help make a difference in the lives of others. After much research, I decided on an organization whose mission is to support community-based organizations that take care of vulnerable and at risk children living in townships in South Africa.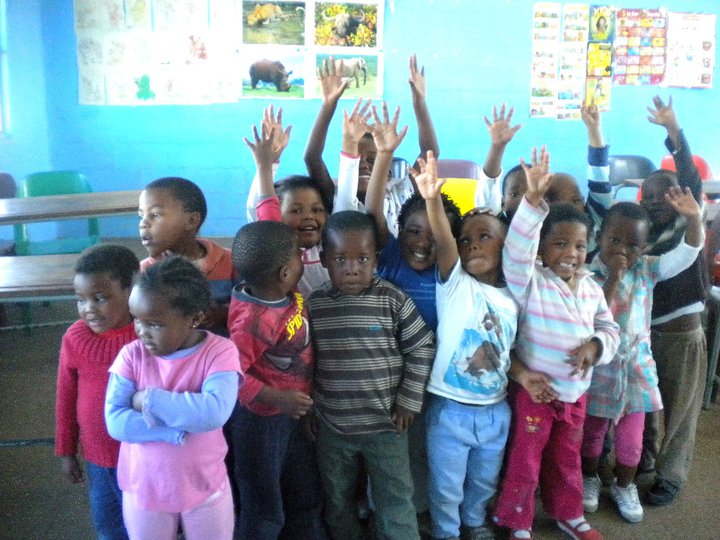 I remember well my first day in the township of Khayelitsha where I was to volunteer as a teacher and liaison for a community-run crèche (preschool and daycare). I had taken the bus into the township from the city and was completely unprepared for what I encountered along my commute. The bus drove me through the metropolitan beauty and extravagance of Cape Town, through seas of corrugated metal, improvised shantytowns in densities that overwhelmed my senses, to sprawling township communities deep in the grips of poverty. My understanding of the world was certainly confronted and challenged. 
Yet, what stands out most in my mind from this time in Khayelitsha is not despair or hopelessness, but a fervor and passion for life and for others. The women of Mandela Park Community Crèche opened their lives, their homes, and their hearts to me and made me feel welcomed and needed.  The children's unbelievable energy, unwavering, joyful smiles, deep curiosity, and great enthusiasm taught me lessons in fortitude, passion, and empathy. The women's resilience, entrepreneurial spirits, and determination to create better lives for themselves and their families sparked in me a real curiosity for the power of social enterprise to create sustainable, community-led impact. I left my volunteer trip with a new found passion for life and a deep desire to use my energy and time to continue to help create a positive and meaningful difference in the world.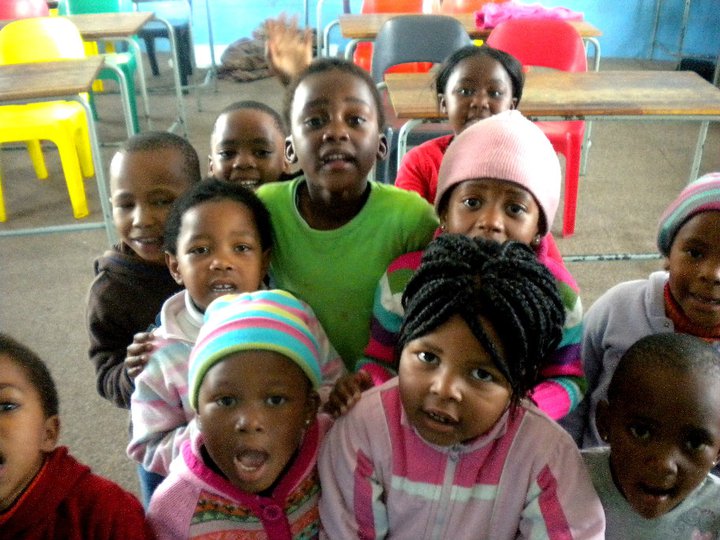 After volunteering, I pursued a Masters degree in social enterprise from American University's School of International Service. More than four years have passed since I volunteered, but not a single day has gone by that I am not thankful that this relatively short, but very significant experience allowed me to find, follow, and cultivate a more meaningful and rewarding career path. Today, I am thrilled to be part of Grameen Foundation's Bankers without Borders team, a team that inspires, encourages, and supports others in having this unique, volunteer opportunity. BwB brings highly skilled volunteers, regardless of where they are in their careers, to organizations committed to improving the lives of the poor. Every assignment we staff brings our volunteers personal and unique rewards that are distinct to them, while also allowing the pro-poor organizations we work with to grow in capacity and competence.     
Regardless of where you are in your career, giving time, energy, and skills to help others can provide an unparalleled, transformative experience. From building new skills in emerging markets, to practicing your leadership and management abilities, to gaining perspective and direction, BwB can provide the momentum and opportunity needed to pursue professional and personal growth.  Sign up to be a BwB volunteer today and learn how you can be part of this incredible initiative to help advance the missions of organizations working to eradicate poverty globally.
Sara Telzer is the Client Relations Officer for Bankers without Borders.