Please join us for two upcoming webinars!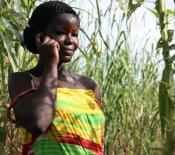 Webinar: Using Data to Improve Anti-Poverty Strategies
Date: Wednesday, October 22, 2014
Time: 12:00 PM - 1:00 PM EDT
Learn more and RSVP HERE.
Poverty is a global problem and a major cause of human suffering, and yet it has historically been difficult to define and nearly impossible to objectively measure. Today, tools such as the Progress out of Poverty Index (PPI) make it possible for anyone working with impoverished populations to objectively measure poverty, unlocking meaningful insights that can dramatically improve poverty-reduction strategies. 
Julie Peachey, Director of the Social Performance Management Center at Grameen Foundation, will introduce the Progress out of Poverty Index (PPI), explaining how it works and why it was developed. She will then describe ways that real NGOs and companies have used PPI poverty data to understand the households they serve and adjust their services accordingly. 
---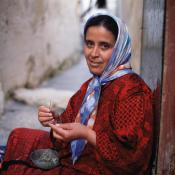 Webinar: Start and Scale Your Pro Bono Program in Seven Steps: A 101 Training for Companies
Date: Thursday, October 23, 2014
Time: 1:00 PM - 3:00 PM EDT
Learn more and RSVP HERE.
Celebrate Pro Bono Week with A Billion + Change by joining us for a skills-based volunteering 101 training, which will equip businesses with tools, knowledge, resources and inspiration to start and scale a skills-based volunteer (SBV) or pro bono program. Join others new to pro bono as local and national experts take you through a new SBV 101 curriculum, developed by Points of Light in partnership with the Taproot Foundation. Hear about the pro bono successes and lessons learned of A Billion + Change pledge companies and get answers to your questions as you start your pro bono journey.
This training is organized by A Billion + Change in partnership with Bankers without Borders® (BwB), the volunteer initiative of Grameen Foundation. A Billion + Change is a national campaign, housed and managed by Points of Light, to transform business culture so that all companies in America will respond to the needs of their community and unleash the talent and expertise of their people in pro bono and skills-based service. BwB has created an efficient, operational framework to mobilize, engage and leverage the talent and skills of the private sector to help support both Grameen Foundation's mission of eradicating world poverty and the missions of other poverty-focused social enterprises.