Do you want to know what a Grameen Foundation Fellowship is really like? Join us for a live "Meet the Fellows" Q&A session! 
During the "Meet the Fellows" sessions we will live stream our fellows speaking about their experiences so far and taking questions submitted by interested candidates, like you. Below is the schedule for the sessions:
Wednesday, Feb 26 at 9am (EDT)- Meet GF Fellows Jason Loughnane and Hailey Hu. Jason is our Capital Markets Financial Analyst for Africa Impact Investing Fellow based in Kenya. Hailey is our Mobile for Development Strategy Fellow based in Uganda.
Weren't able to attend? You can still watch the recorded Q&A session here!
Saturday, March 1 at 12pm (EDT). Find out the keys to creating a competitive Fellowship Application and get answers to your questions about the application process during this live Q&A with Program Officer, Samantha Havisier.
Thursday, March 6 at 11am (EDT)- Meet GF Fellows Laura Burns and Howard Sherman. Laura is based in Colombia as our Marketing and Outreach Fellow for the Community Knowledge Worker program. Howard is our Business Development Fellow supporting the TaroWorks team, based in Kenya. 
All three sessions will take place online (details sent once you register). To participate in any of these virtual Q&A sessions for Grameen Foundation Fellowships, please REGISTER ONLINE.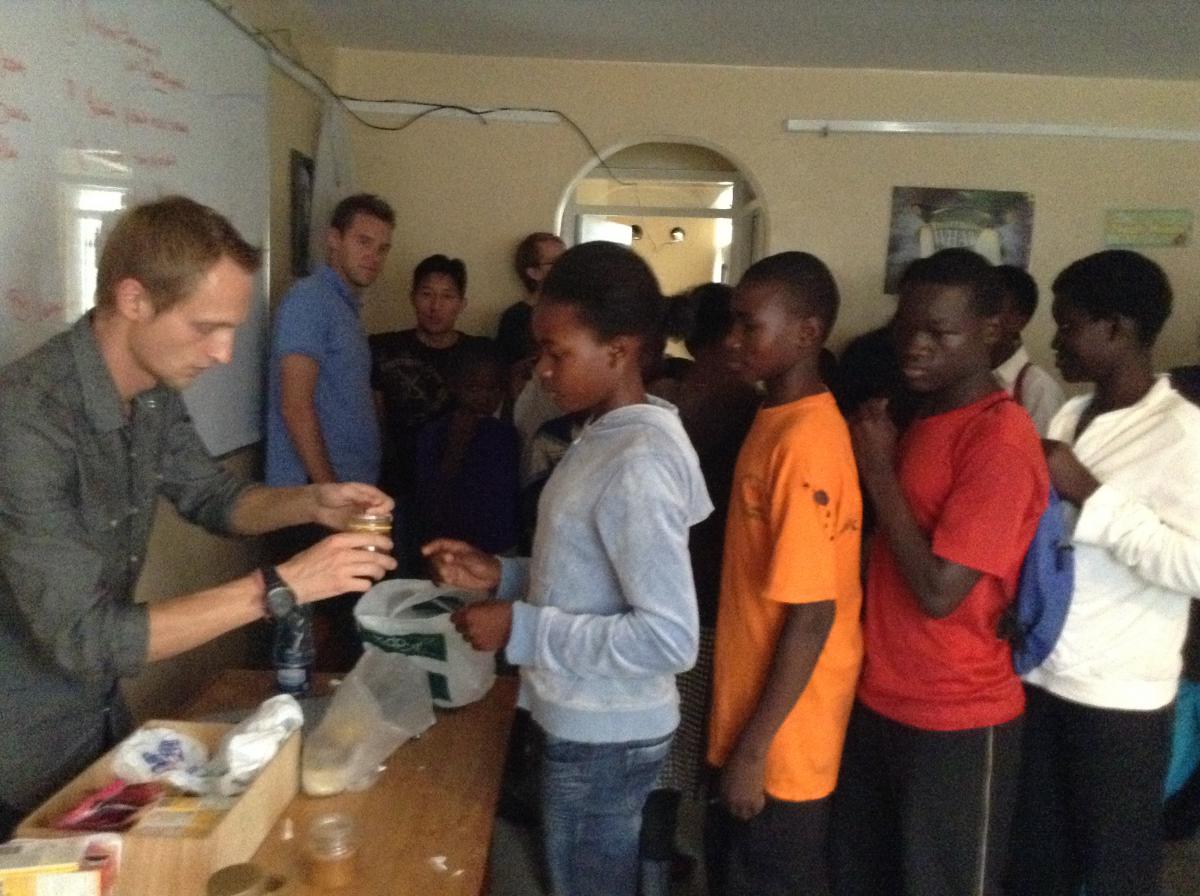 GF Fellow Jason Loughanne supports GF partner Honey Care Africa during an educational presentation at a Kenyan school.