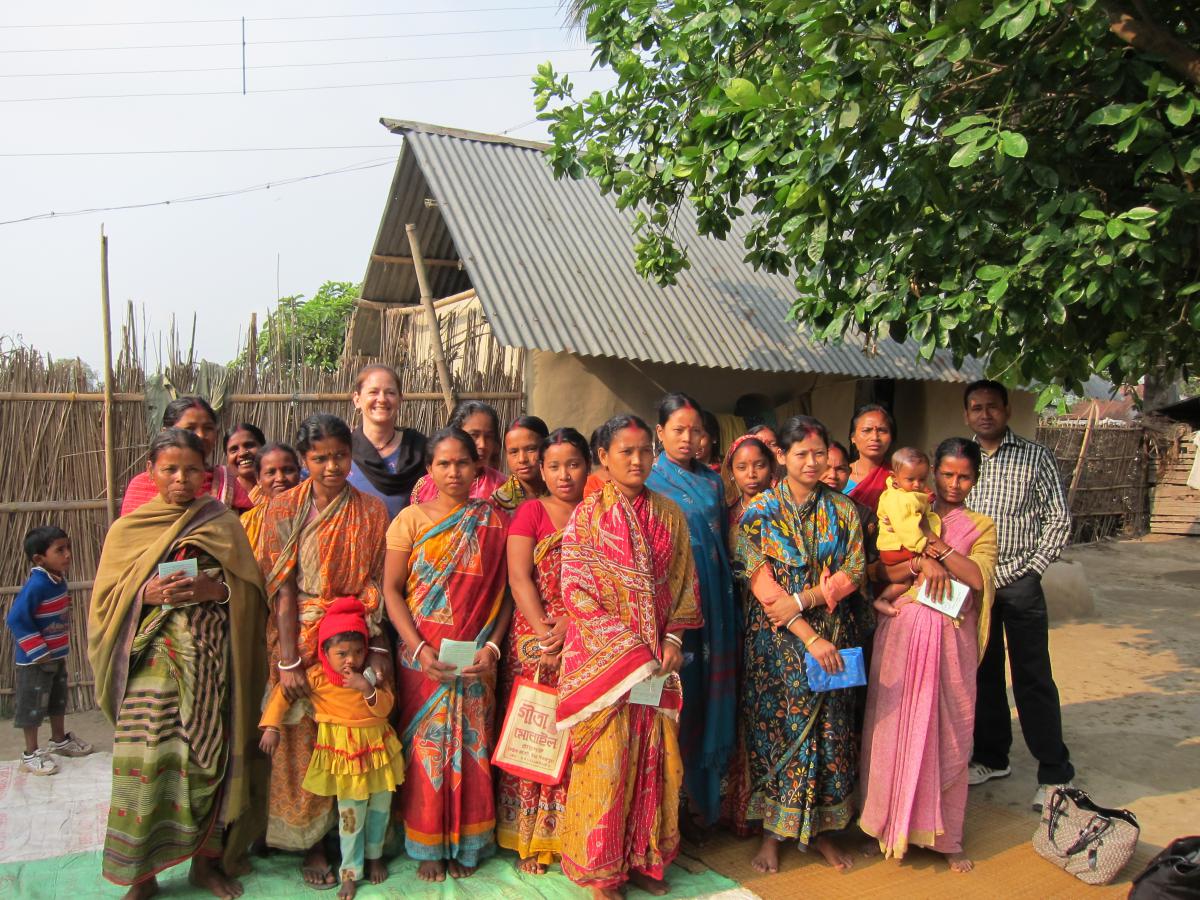 This week, October 19-25, 2014, is Pro Bono Week, a global celebration recognizing professionals (like you!) who make a difference by using their skills and the nonprofits who harness that pro bono service to further their missions. This year alone, 274 BwB volunteers donated more than 95,000 hours of their time and expertise on 163 projects serving 48 social enterprises and poverty-focused organizations around the world. That's an estimated $2.83M in pro bono services! That's incredible!
Over the next week, Bankers without Borders will be honoring some of our most dedicated volunteers (like four-time BwB volunteer Jennifer Vignone!), the organizations they serve, and our corporate partners who help make our work possible.  And we hope you'll join our Pro Bono Week celebration! Here are five ways you can get involved:
Join us for a Free Webinar: Using Data to Improve Anti-Poverty Strategies
October 22, 12-1pm EDT. Register Here!
Poverty is a global problem and a major cause of human suffering, and yet it has historically been difficult to define and nearly impossible to objectively measure. Learn more about how data collection tools, like Grameen Foundation's Progress out of Poverty Index can help organizations objectively measure poverty, better understand the households they serve, and dramatically improve their poverty-reduction strategies.
 
Join us for a FREE Webinar: Start and Scale Your Pro Bono Program in Seven Steps: A 101 Training for Companies
October 23, 1-3 PM EDT. Register Here!
New to Pro Bono? This Skills-Based Volunteering 101 Training hosted by BwB and A Billion + Change, will equip businesses with tools, knowledge, resources and inspiration to start and scale a skills-based volunteer or pro bono program. Hear about the pro bono successes and lessons learned of A Billion + Change pledge companies and get answers to your questions as you start your pro bono journey.
 
Check out our two new Volunteer Reserve Corps, and apply today! In addition to the already established Human Capital Reserve Corps and Financial Analysis Reserve Corps, BwB is also launching two new Reserve Corps: Data Analysis, and Management Consulting and Market Analysis. Together, these four Reserve Corps groups will help us build larger, and more diverse skills-oriented communities to better serve our social enterprise clients. By pre-recruiting key skill-sets and better leveraging shared knowledge and experience, we can staff projects more quickly with the best talent, while also expanding volunteers' experience and increasing their engagement on, and beyond, projects. Reserve corps members also receive access to exclusive projects and events.
 
Volunteer with BwB! We're constantly recruiting talented and dedicated individuals who want to use their skills to fight poverty. Check out all of our open volunteer opportunities and apply for one today!  
 
From all of us at Bankers without Borders, THANK YOU! Your pro bono service is making a difference in the fight against poverty.